Yeah ... I love december !!! ONe of my FAvorite MONTH!!
WHYY ???
Family gathering, most of fren coming back from oversea... CHRISTMAS(jingle bell)... And NEW YEAR IS COMING too..
ISn't all that make us HAPPY ??
So do u start PLANNING HOW IS UR HOLIDAY GONNA BE ??
BORING, ORDINARY?? I KNOW U wouldn't want that..
WE WANT FUN, ENJOY, LOTS OF LAUGH, MEMORABLE, (u name it)...
I planned my holiday last monday ... And of course CHRISTMAS present need to prepare earlier so that u have time to do things like making cookies at home, baking cake or hanging out with ur frens and family.
THINGS TO DO THIS WEEKEND :
Gonna prepare a checklist of person....
maybe last year they got present, but this year, they are naughty so no present.....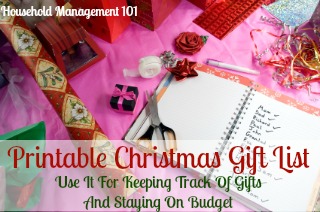 BUDGET :)) $$$
TIME for shopping .... tick tock tick tock !!! time is clicking.... u need to be fast to grab discounted stufff...
READY CHRISTMAS CARD and send them by post
(i love receiving mail by postmen )... DIY ... i will show u how i make mine in the next post :))
CHECK OUT UR CHRISTMAS decoration STUFF IN UR STORE ROOM... time to let them out and clean them up and decorate ur house:)) maybe u need some new decoration....
NEED A THEME FOR UR CHRISTMAS THIS YEAR ?
here some ideas:
WHITE CHRISTMAS, GOLD CHRISTMAS, SILVER CHRISTMAS, OR full of red and green:))
DO
U
WANNA
KNOW
MEANING
OF
CHRISTMAS ?
HERE
CHECK
THIS
OUT
i love it...
BUT I THINK whoever out there move out from ur parents, PLEASE DO TAKE ANYTIME OF THIS MONTH GO HOME... THEY MISS U A LOT:))
FAMILY ALWAYS BE TOGETHER... i LOVE MY FAMILY.. I MISS THEM SO MUCH !!!
FOR ME FAMILY IS NUMBER 1!!!
HOW ABOUT U ?? SAME ? should call them now, tell them I LOVE U GUYS !!!!!!!!!!!!! IM GOING BACK SOON :))
Ps: don;t forget to buy present for ur pets :))) and maybe donate anything to anyone that needs!!! GOD BLESS YOU...
♥