Hi sweetie, we are back to basic... so today we are going through our shoes, accessories, jewelry...
I know girls out there dying to have tones of shoes, accessories, and jewelry, but we need to know the basic, so that when we go out for shopping and maybe we need to cut off budget ,we need to make sure gt all the basic in our wardrobe.
SHOES
1.
Sandals / flip flops
My favorite sandal would be sandals with wedges, cz its make my leg look longer and i think its kinda sexy.
Always check whether ur sandals or ur flip flops is they in a good condition... because they are fragile as u wear them maybe most of the time :)
2.
Pairs of universal matching heels/ wedges / flats
Everything in black or nude colour will be a great shoes to match all your outfit .
If u are a lover of heels then u definitely need to invest to something very comfy with colour that i mention.
Maybe u want the height but u want something more COmfortable then go for WEDGES, try to get something like black or nude as a basic in ur wardrobe.
Or You love flats , then go for a flat that is in black or nude colour.. Flats can be dressy as well as casual.
3.
SPORT shoes/ sneakers
Why u need a pair of good shoes ? u never know that u might have the shoes and u will go and do some work out .. EVERYONE need to have a pair of something u can play , run with.. so CHECK THEM in ur shoes rack , are they still fine to wear ? if not go and purchase it. Im not saying u need to buy some kind of brand , but THERE IS some of them are on sale , pretty good deals !!!
EXTRA :
SOCKS !!!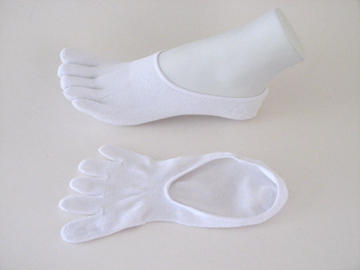 TOE SOCKS
NO show socks is my favorite
my mom love socks , and she gt more than hundred pairs of socks:) show u guys next time with her permission :)
THIS IS ALL BASICALLY WHAT U NEED TO CHECK OUT TODAY IN UR SHOES RACK .. make sure u got them all :) BTW, u should check all ur shoes that u don't even wear them anymore, please donate it :) thank you for reading :)