Hi beautiful,
I got my first Wonderbox this month and i can't wait to share with everybody. I subscribed to Wonderbox which is a beauty box subscription where you can get a box with 5-6 product in it. My Previous beauty box is from Fabulous find but the company has been discontinued. So if you are looking for beauty box that come and knock your door every month, surely check out Wonderbox.
I love Beauty box subscription program because every month i will get a box of beauty product inside that i can try, use and re-purchase. A SURPRISE EVERY MONTH ? I'm the first one to say YES, I WANT IT !!
They come in a bubble wrap and a pink bow, and FEDEX is the delivery man.
How to get one for yourself ?
1.
Create account in their website---
www.wonderbox.com.my
2.
Click the "Subscribe"
You can choose:
Rm39.90
for 1 month
Rm119.70
for 3 months- 500 points
Rm239.40
for 6 months- 1250 points
Rm478.80
for 12 months- 1600 points
EXCHANGE YOUR POINTS - EVERY 800 points for 1 month subscription.
3.
Payment can be made via PAYPAL or online banking transfer, visa or mastercard.
PS: They have limited quantity of box every month, to ensure you get it every month, you can choose to subscribe the quarterly, semi-annual or annual.
Okay, you are wondering how the box look like and what i got for the month of November.
EVERYthing is so pretty! even the wrapping paper.
November highlights.
TADAHHHH.... these are the product you will get for november.


SAMPAR vivid radiance serum 2.5ml
SAMPAR- Glamour Shot 2.5ml
SAMPAR Lavish dream cream 2.5ml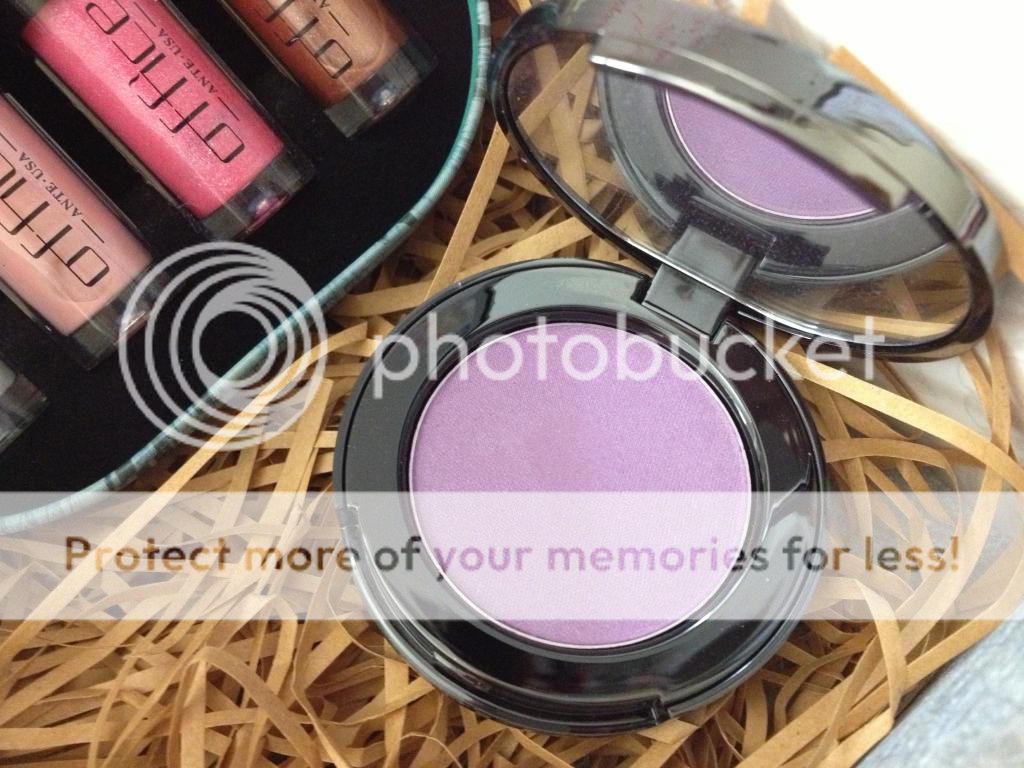 Office makeup Usa
color glaze eyeshadow
my first impression - soft, easy to blend(using my finger)finish look with fine shimmering glitter.
Office makeup Usa
3D resplendent lip gloss
My first impression with Wonderbox is that the box is pretty and the whole box is like my early christmas present. what WOW me in this box is the lipgloss miniature set, and i'm glad that i got the Sampar product, because i've been using the Glamour shot for about 3 days now, i can see how it covering my imperfection, and i absolutely into them right now.
Christmas is coming, looking for present ? You can subscribe and give this as a present too.